Home to the very best
of British creativity
Bold. British. Creative: that's BBC Studios.
Combining the strengths of the UK's most-awarded production company and a world-class distributor, we are an unrivalled creator of - and investor in - UK programmes reaching audiences around the world.
Working with the best British writers, directors and programme-makers, we champion British creativity, crafting over 2500 hours of content every year through seven production bases in the UK and production bases and partnerships in a further nine countries around the world. And that's not all. We're a committed partner to the UK's thriving independent production community, as well as other broadcasters and digital platforms, delivering content that showcases the best of British talent, stamped with the hallmark of quality.
Our Programmes
With over half a century's experience of making bold, British, creative content loved by audiences the world over, is it any wonder we have a reputation for leading the way in innovative storytelling and production techniques? In fact, our teams continually set the standard and raise the creative bar for programme-makers everywhere. But don't just take our word for it. BBC Studios is the most-awarded British production company in the UK today with over 100 awards and 200 nominations in the past year.
Best of British content, across the globe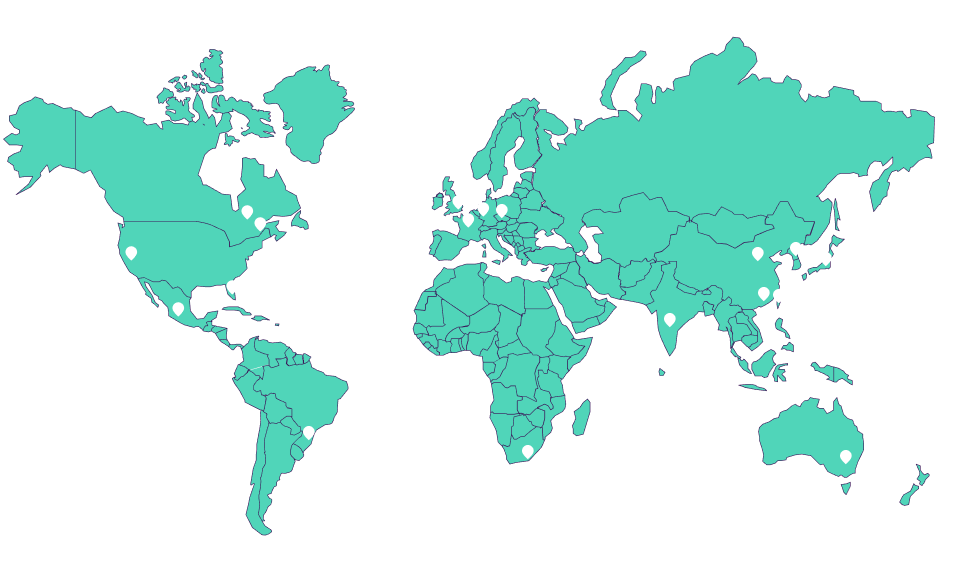 We have a presence on every major continent
That's 22 international offices and production bases in nine countries across the Americas, Europe, Asia, Africa and Australia and a further seven in the UK (Belfast, Birmingham, Bristol, Cardiff, Glasgow, Salford and London).
It's no wonder our content reaches fans in over 200 territories around the world.
Thanks to our footprint we don't just build the BBC-brand internationally, we also support the wider UK creative economy, showcasing the best of British content globally.