Bold, British creativity
Prehistoric Planet 2
Produced by BBC Studios Natural History Unit
Streaming worldwide on Apple TV+ now
A fast-growing content company bringing the best British stories to a global audience.
A profitable commercial business with revenue of £1.6bn in 2021/22. We make, fund and export the most compelling stories for global audiences with the BBC's gold-standards of creativity, quality and values.
A key supplier for the BBC, we also partner with blue-chip global media companies, from AMC to ZDF, Nine Australia to Amazon, France Télévisions to HBO, NHK to Netflix and Apple to Discovery.
Best of British content, across the globe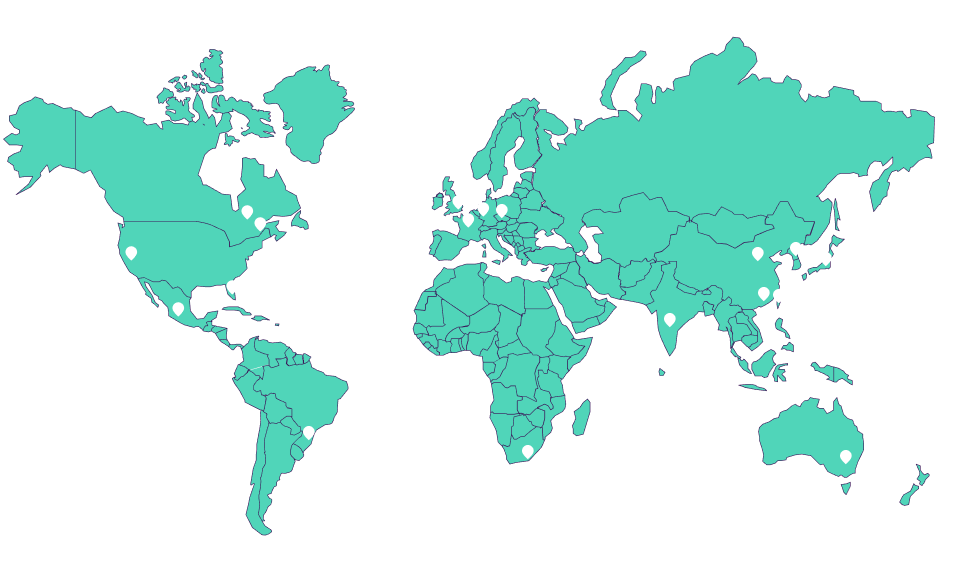 We have a presence on every major continent
With international offices and production bases in nine countries across the Americas, Europe, Asia, Africa and Australia, and a further eight in the UK (Birmingham, Bristol, Cardiff, Glasgow, Salford and three in Greater London).
Our content reaches fans in over 200 territories around the world. While building the BBC brand internationally, we also support the wider UK creative economy, showcasing the best of British content globally.