Sir David Attenborough and BBC Studios Natural History Unit return to the field
---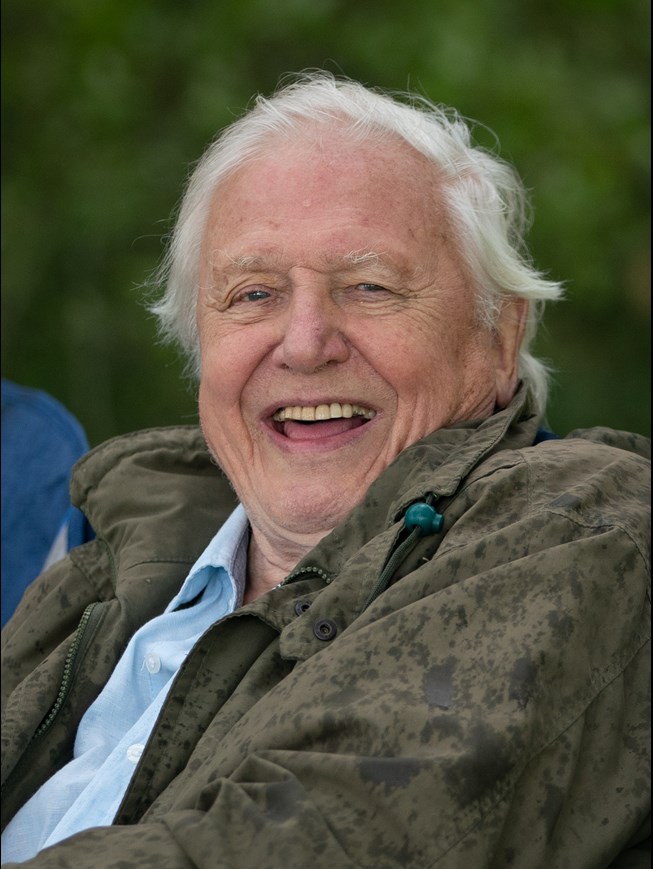 • Award winning team assemble for the first time on location since March to resume filming for ground-breaking BBC One landmark series The Green Planet.
 
• Sir David has recently conducted two shoots for The Green Planet, one in Cambridge and one in East Sussex.

• This image is Sir David is using specialist microphones to listen to the sound of water moving in the xylem tubes within a tree at Pashley Gardens, East Sussex
 
• The Pashley Gardens shoot took place over one day following very strict Covid-19 guidelines. The original shoot was due to take place in May.
NOTES TO EDITORS
About the BBC Studios Natural History Unit
BBC Studios Natural History Unit produces the world's most iconic natural history programmes, such as Blue Planet II and Planet Earth II, which have been watched by more than a billion people globally. Ranging from technically challenging live shows and super-landmarks to long-running series and children's content, The Natural History Unit programmes include Seven Worlds, One Planet presented by Sir David Attenborough, Earth's Tropical Islands, Dynasties, Blue Planet Live, Springwatch, Animal Babies: First Year On Earth, Andy's Dinosaur Adventures and third-party commissions for Discovery, Apple, NBC, Quibi, National Geographic and BBC America.
The Natural History Unit is part of BBC Studios, a subsidiary of the BBC, which develops, produces and distributes bold, British content, making over 2500 hours of content each year, operating in 22 markets globally and generating revenue of around £1.4bn. In the year to March 2019, it returned £243m to the BBC Group, complementing the BBC's licence fee and enhancing programmes for UK audiences.
About BBC Studios
BBC Studios, a global content company with British creativity at its heart, is a commercial subsidiary of the BBC Group. Formed in April 2018 by the merger of BBC Worldwide and BBC Studios, it spans content financing, development, production, sales, branded services and ancillaries. BBC Studios' award-winning British programmes are internationally recognised across a broad range of genres and specialisms. It has offices in 22 markets globally, including six production bases in the UK and production bases and partnerships in a further nine countries around the world. The company, which makes 2500 hours of content a year, is a champion for British creativity around the world and a committed partner for the UK's independent sector. BBC Studios has revenue of £1.4bn, and returns around £200m to the BBC Group annually, complementing the BBC's licence fee and enhancing programmes for UK audiences.