Christopher Eccleston returns to Doctor Who
---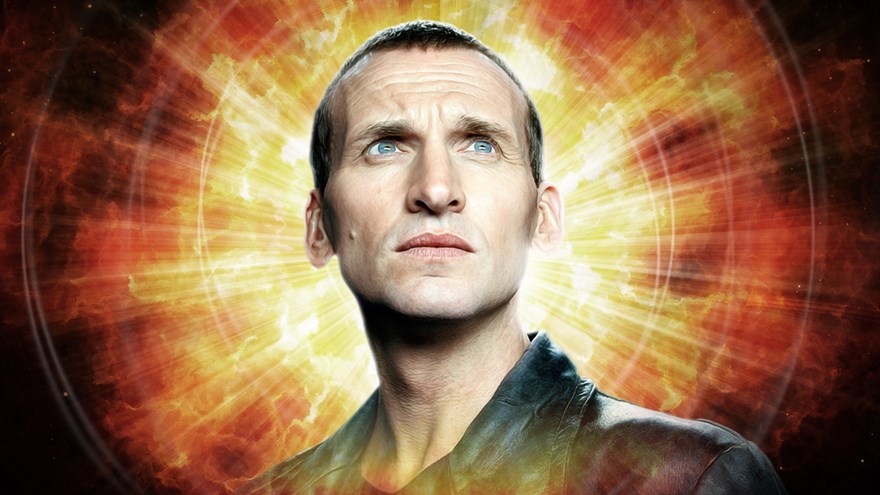 Big Finish Productions, in association with BBC Studios announces the long-awaited return of Christopher Eccleston as the Ninth Doctor.
First seen on screen in 2005, Christopher Eccleston's Ninth Doctor introduced a whole new generation of fans to Doctor Who.
Now he's back, with a brand-new series of twelve fantastic full-cast audio adventures in space and time, due to be released across four box sets, starting with volume one in May 2021.
Christopher Eccleston said: "After 15 years it will be exciting to revisit the Ninth Doctor's world, bringing back to life a character I love playing."
Story details, writers and additional guest cast are being kept under wraps at present but this Doctor Who audio series promises to be, once again, the trip of a lifetime.
Doctor Who fans worldwide can now pre-order all four volumes, which are available in three formats – collector's edition CD, digital download or limited edition gatefold triple LP vinyl – exclusively from the Big Finish website.
Big Finish's Chairman, Jason Haigh-Ellery said: "I first talked to Christopher about returning to the role of the Doctor at a fan convention in February this year. Christopher said he was enjoying meeting the fans and was pleased that his Doctor was remembered so fondly. I am so pleased that Christopher has decided to return to the role with us – and I'm excited to welcome him to the Big Finish family as we discover the new adventures of the Ninth Doctor."
Big Finish's Creative Director, Nicholas Briggs, added: "Working with Chris was a very special time for me. The beginning of my Doctor Who TV career. So, writing for and directing him feels incredibly exciting. He's such a powerful performer and it'll be amazing to work with him again."
Each of the four volumes in Doctor Who: The Ninth Doctor Adventures will be released as a 4-disc collector's edition box set or download containing three brand-new full cast audio adventures, plus a selection of behind-the-scenes extras.
Doctor Who: The Ninth Doctor Adventures is now available globally for pre-order exclusively at the Big Finish website (
www.bigfinish.com
), from just £19.99.
Big Finish listeners can save by pre-ordering a bundle of the entire series for just £88 (as a collector's edition box set) or £78 (as a download).
The Doctor Who: The Ninth Doctor Adventures triple LP vinyls are strictly limited to a pressing of 1,000 per volume, and can be pre-ordered at £35.99 each, or £132 for the bundle of all four albums, again exclusively at the Big Finish website (
www.bigfinish.com
). Please note: the vinyl editions do not include the behind-the-scenes extras.
[ENDS]
[NOTES FOR EDITORS]
THE NINTH DOCTOR ADVENTURES
Duration: 240 minutes approx. (each volume)
Released: May, August, November 2021, and February 2022, exclusively from the Big Finish website.
Director: Nicholas Briggs
Senior Producer: David Richardson
Executive Producers: Nicholas Briggs, Jason Haigh-Ellery
PRICING (PER VOLUME)
Pre-order: £24.99 (collector's edition CD) £19.99 (download) from www.bigfinish.com
Pre-order: £35.99 (limited edition triple LP vinyl) from www.bigfinish.com
General release: £34.99 (collector's edition CD) £29.99 (download)
Sales enquiries – Tel: 01628 824 102 / Email: sales@bigfinish.com
Press enquiries – Tel: 020 3755 0589 / Email: press@bigfinish.com
ABOUT BIG FINISH PRODUCTIONS
Big Finish has been producing Doctor Who audios since 1999, starring Tom Baker, Peter Davison, Colin Baker, Sylvester McCoy, Paul McGann, Christopher Eccleston, David Tennant and John Hurt.
Big Finish Productions is an audio production company and publisher best known for its range of Doctor Who plays (and its many spin-offs). The company also produces a wide range of audio drama and audiobooks featuring the characters from Adam Adamant Lives!, Blake's 7, Dark Shadows, Space: 1999, Survivors, Terrahawks, The Avengers, The Omega Factor, The Prisoner, Timeslip and Torchwood, as well as classics from HG Wells and Shakespeare, Sherlock Holmes, The Phantom of the Opera and Dorian Gray. Big Finish also produces original creations such as Graceless, Charlotte Pollard and The Adventures of Bernice Summerfield, plus the Big Finish Originals range featuring many great new series including The Human Frontier, ATA Girl, Cicero, Jeremiah Bourne in Time, Shilling & Sixpence Investigate, Blind Terror and Transference.
SOCIAL MEDIA
ABOUT DOCTOR WHO
Doctor Who is one of the longest running action adventure television series in the world spanning 56 years and winning over 100 awards. This quintessentially British show has a huge global following, with 9.6m fans across social platforms/channels and 100m video views on YouTube in the last year alone. It has been honoured by Guinness World Records as the longest running science-fiction series in the world. Doctor Who has a proven track-record in consumer products and live entertainment with over four and a half million Sonic Screwdrivers sold in the past eleven years, over 13 million action figures sold since 2005, over 19 million DVDs sold globally and over one million tickets sold for live events.
Doctor Who logo and insignia © 2018 and TM BBC. Licensed by BBC Studios. 
About BBC Studios
BBC Studios, a global content company with British creativity at its heart, is a commercial subsidiary of the BBC Group. Formed in April 2018 by the merger of BBC Worldwide and BBC Studios, it spans content financing, development, production, sales, branded services and ancillaries. BBC Studios' award-winning British programmes are internationally recognised across a broad range of genres and specialisms. It has offices in 22 markets globally, including six production bases in the UK and production bases and partnerships in a further nine countries around the world. The company, which makes 2500 hours of content a year, is a champion for British creativity around the world and a committed partner for the UK's independent sector. BBC Studios has revenue of £1.4bn, and returns around £200m to the BBC Group annually, complementing the BBC's licence fee and enhancing programmes for UK audiences.