BBC Studios Natural History Unit hosts Festival African Hub in Kenya as part of Wildscreen Festival 2022
---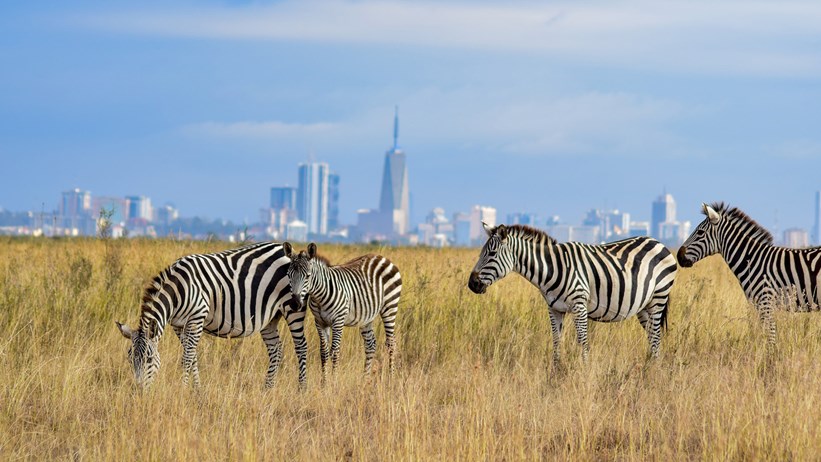 Wildscreen headline sponsors, BBC Studios Natural History Unit, hosts Festival African Hub in Kenya, bringing together the wildlife production community in Africa.
The NHU sponsored African Hub is one of three Festival Global Hubs to be introduced this year at key natural history filmmaking hotspots around the world, making the Festival accessible to locally-based wildlife filmmakers, conservationists and scientists. Delegates attending the Hub will be able to experience Wildscreen and its content in person, whilst also networking and sharing their experiences as storytellers and changemakers.
Based in Nairobi, the NHU Wildscreen Festival African Hub takes place on Friday 21st October from 11am-8pm East Africa Time and will be held at Emara Ole Sereni, a building that formerly housed the US Embassy, before its transformation into one of Nairobi's best hotels offering views over Nairobi National Park.
Sessions shared at the NHU Wildscreen Festival African Hub will include insights on how during the global pandemic, production of wildlife filmmaking relied heavily on local talent to continue capturing stories around the globe, and a panel discussion on how the industry is addressing the urgent need for better and more sustainable inclusion.
The African Hub will also host an in-country premiere screening of Lion: The Rise and Fall of the Marsh Pride, in which naturalists and filmmakers Simon King and Jonathan Scott revisit the pride they made famous in their 1996 feature Big Cat Diary, combining archive footage and recently shot film to show the pride's battle for survival.
A centre of support and connection for local talent in Africa, the African Hub will also provide bespoke in-person and hybrid networking sessions with industry experts from the natural history storytelling community, creating an opportunity to connect and discuss current and upcoming opportunities.
Jonny Keeling, Head of BBC Studios Natural History Unit, said: "Supporting in-country filmmaking talent is key to building a more inclusive and sustainable filmmaking industry - the Wildscreen Festival is a great platform to help drive that change.
"As part of our Headline Sponsorship, we are excited to be hosting the Wildscreen Festival Hub in Africa. Based in Nairobi, the hub will invite the East African wildlife production community to come together, network and experience the festival as one."
Lucie Muir, CEO of Wildscreen, said "Celebrating the very best in natural world storytelling, delegates will get a chance to hear from the industry's most ground-breaking speakers across politics, the arts, content and activism, with numerous opportunities for the public to also be part of the event including opportunities to attend exclusive film screenings and photography exhibitions. This also comes at a time of expansion for Wildscreen as we launch new global hubs, including the African Hub, supported by our Headline Sponsor BBC Studios Natural History Unit, helping us to connect further with changemakers from across the world."
Tickets for the Hub will be available to purchase from Wildscreen, tickets cost £15, and there is a special student rate of £5. A number of free tickets will be available to delegates from underrepresented groups looking to gain more insight and understanding or take a first step into wildlife filmmaking. Further information on how to access a free ticket is available by Wildscreen.
Wildscreen Festival 2022 takes place between Monday 10th October and Friday 14th October in Bristol, UK.
-ENDS-
For more information contact Emily Cobby, emily.cobby@bbc.co.uk and Lara Paxton, lara.paxton@wildscreen.org.uk
Notes to Editors
About Wildscreen Festival
Wildscreen is a conservation charity with a global impact. We connect creatives within the wildlife film, television and photography industry with conservationists to raise awareness about the environmental crisis and inspire positive change. Wildscreen envisions a world where natural world storytelling is inclusive, accessible and impactful and where nature is protected and thriving. Our mission is to connect people with nature through storytelling, and democratise the creation of and access to nature's stories.
About BBC Studios Natural History
BBC Studios Natural History Unit produces the world's most iconic natural history programmes, such as Blue Planet II and Planet Earth II, which have been watched by more than a billion people globally. Ranging from technically challenging live shows and super-landmarks to long-running series and children's content, The Natural History Unit programmes include Seven Worlds, One Planet presented by Sir David Attenborough to Dynasties, Blue Planet Live, Springwatch, Andy's Aquatic Adventures and third-party commissions for Discovery, Apple, NBC, National Geographic, and BBC America. The Natural History Unit is part of BBC Studios.
About BBC Studios    
BBC Studios is a commercial subsidiary of the BBC Group with profits (EBITDA) of £226 million on sales of £1.6bn (21/22). Able to take an idea seamlessly from thought to screen and beyond, its activities span content financing, development, production, sales, branded services, and ancillaries across both its own productions, and programmes and formats made by high-quality UK independents, with three-quarters of its revenues from non-BBC customers including Discovery, Apple and Netflix.  Around 2,400 hours of award-winning British programmes made by the business are internationally recognised across a broad range of genres and specialisms, with brands like Strictly Come Dancing/Dancing with the Stars, Top Gear, Bluey and Doctor Who. BBC.com, BBC Studios' global digital news platform, has 139 million unique browser visits each month. 
BBC Studios | Website | Press Office | Twitter | LinkedIn | Instagram |