BBC Studios and Push Entertainment launch official Only Fools and Horses online store
---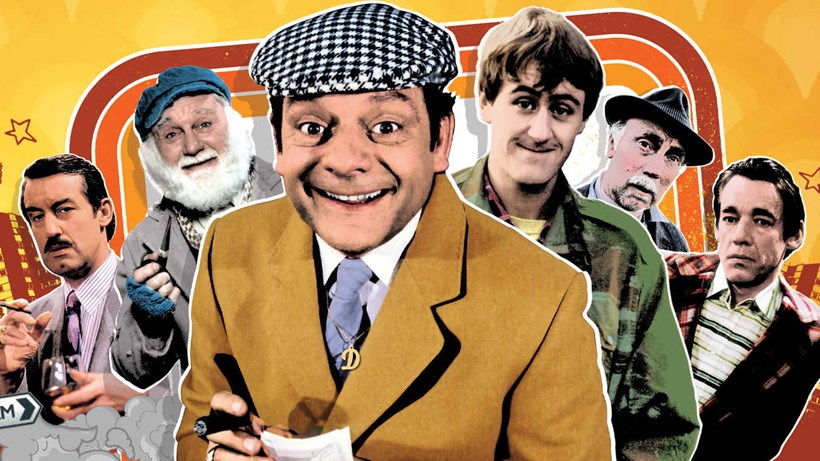 BBC Studios licensing programme continues to mark the 40th anniversary year of the popular TV comedy series Only Fools and Horses with a dedicated online store.

Hosted by licensee Push Entertainment, fans can now browse a dedicated on demand store for bespoke merchandise inspired by the critically acclaimed BBC series.  The first wave of apparel, available now at www.onlyfoolsandhorses.shop is a stunning selection of t-shirts, hoodies, sweatshirts and caps, followed by gifting, homewares and stationary featuring many of the show's popular catchphrases.
Written and created by John Sullivan, the Only Fools and Horses series ran for 64 episodes from 1981 to 2003, and at its peak was watched by 24.3 million people. It now has a regular slot on Gold and is a firm favourite with viewers - consistently one of the most-watched shows on the UKTV-owned channel. 
Rikesh Desai, Director for Merchandise & Gaming at BBC Studios, said: "We are hugely excited to be working with Push Entertainment to deliver the first ever official Only Fools and Horses store. I'm sure fans of the iconic show will love the depth and breadth of product we have on offer".
Ian Shurmer, Co-Founder of Push Entertainment said: "The team at Push grew up watching Only Fools and Horses so this is a great opportunity for us to deliver fans of the show something fresh and new. We're looking forward to working with BBC Studios and the Sullivan Estate to build on the great work they have achieved with one of the most iconic TV comedies of all time."
ENDS
For more information contact: Emma.Burch@bbc.com
About BBC Studios
BBC Studios, a global content company with bold British creativity at its heart, is a commercial subsidiary of the BBC Group. Able to take an idea seamlessly from thought to screen and beyond, its activities span content financing, development, production, sales, branded services, and ancillaries across both its own productions, and programmes and formats made by high-quality UK independents. Award-winning British programmes made by the business are internationally recognised across a broad range of genres and specialisms, with brands like Strictly Come Dancing/Dancing with the Stars, Top Gear, Doctor Who and Bluey. BBC Studios has offices in 22 markets globally, including ten production bases in the UK and production bases or partnerships in a further nine countries around the world. The company, which ordinarily makes around 2500 hours of content a year for both the BBC and third parties including Apple, Amazon and China Mobile, is a champion for British creativity around the world. It is also a committed partner for the UK's independent sector through a mix of equity partnerships, content investment and international distribution for programme titles. To the BBC, BBC Studios contributes both cash dividends and funds for programme-making, supporting the licence fee and enhancing programmes for UK audiences.