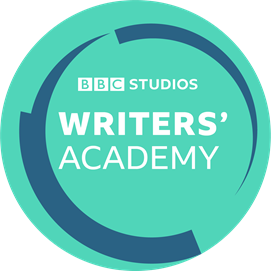 The Course
Do you want a career writing TV Drama?
The BBC Studios Writers' Academy gives writers the opportunity to learn from some of the biggest names in the industry, the chance to develop their skills on the BBC's flagship shows (EastEnders, Casualty, Holby City, Doctors, and River City), and the opportunity to work with some of the UK's best television drama production companies.
The Writers' Academy will give a minimum of eight writers a year's paid training, with guaranteed commissions on the BBC's flagship shows as well as the chance to develop an original project with BBC Studios, or one of the BBC's independent production partners. We want writers who are passionate about television drama, bursting with ideas and a love of popular drama.
The Writers' Academy is led by John Yorke, and over the year you will receive training and lectures from a range of leading industry practitioners. You'll learn all about television production, gain direct writing experience on at least three of the BBC's Continuing Dramas alongside mentoring from the companies behind Les Misérables, McMafia, Brexit: The Uncivil War, Curfew, The End of The F***ing World, Gentleman Jack, and more.
Previous graduates of the Writers' Academy have written for or created hundreds of hours of TV, including The Man In The High Castle, Killing Eve, Pure, Father Brown, Doctor Who, Grantchester, Killed By My Debt, Vera, and Call the Midwife, as well as all the major continuing dramas.
The aim of the Academy is to give writers the screenwriting tools and creative confidence to write for the BBC's flagship popular dramas as well as create stunning series of their own.
Course Structure
Selected writers must be available full-time from September 2020 – December 2020 for the teaching period in Elstree, and then part-time from January 2021 – December 2021, working from home with occasional script meetings in London or Cardiff. All selected writers will then be under option for a period of up to 2 years after graduation, allowing BBC Studios and its independent partner companies to have first call on their writing services.
September - December 2020
Guest lectures and practical training in story, structure and all aspects of writing for continuing and original drama series.  Individual tutorials with John Yorke on regular writing assignments.  Set visits and a basic grounding in television production, including directing, scheduling and casting.
Writers will be mentored in the development of an idea for an original drama series by one of the following drama companies:  BBC Studios (London, Wales or Factual Drama), Clerkenwell Films, Cuba Pictures, Firebird Pictures, House, Lookout Point and Moonage Pictures.
January – December 2021
Writers will be commissioned to write a broadcast episode of EastEnders, Casualty, and Holby City, and complete a paid story-lining attachment with River City. They will also pitch for an episode of Doctors.  Writers will be supported and mentored during each commission in-house and by the Writers' Academy team. 
In addition, writers will be commissioned to develop and write a treatment for an original drama series idea with one of our participating production companies – with a view to it being taken into development by that company.
Writers will be mentored in the development of an idea for an original drama series by one of the following production companies: BBC Studios (Drama London or Factual Drama), Clerkenwell Films, Cuba Pictures, Firebird Pictures, House, Lookout Point, or Moonage Pictures.
Location
The first three months of the Course will be held at Elstree Studios, Borehamwood. An accommodation allowance and travel expenses will be paid to writers based outside of London. The rest of the course will entail writing from home with script meetings where necessary.
Eligibility
In 2020, for the first time, the Writers' Academy will be open to submissions from all writers, including those that have neither a professional commission, nor an agent.
If you have a film, television, theatre, or radio drama script, and you're passionate about writing for television, please apply!
Adaptations, novels, short stories, poems, and short films (under 30 minutes duration) are ineligible for our original script submissions criteria.
How to Apply
The opening date for submissions is Monday 30th March 2020. Closing date is 12 noon on Sunday 19th April 2020.
To make their submissions, writers must submit (PDF only) via the BBC Writersroom E-Submissions System from 30th March 2020.
Writers will need to submit an original drama script, a Continuing Drama story idea, and a CV via the E-Submissions System. All submissions must be uploaded in PDF form.



The original drama script should be full-length, 30 minutes or longer (minimum 30 pages) and not an episode of an existing drama series. The script must be finished and complete, and correctly formatted. Please only submit one original drama script – for a TV series, only submit the pilot episode. Genres other than drama are not eligible – comedy-drama is accepted, although it is recommended that writers submit scripts that veer closer to drama than comedy.
The Continuing Drama story idea must be no longer than one page of A4, and concern an existing regular character on one of the BBC Continuing Drama shows (EastEnders, Holby City, Casualty, Doctors, River City). It should outline a complete character arc, with beginning, middle and end. The story idea can be for one episode or multiple episodes. There is no required format for this submission – the story idea will be judged solely on the strength of the idea.
The CV should highlight any produced writing credits and agent details, if applicable. Writers without professional writing credits should submit a CV detailing their non-writing work.
NOTE: Due to an issue with the E-Submissions page, writers will need to submit their original drama script in two places – the field called 'Original Drama Script' and the field called 'Your Files'. Please just submit the same original drama script twice.
If you have any further questions, please contact BBCStudios.WritersAcademy@bbc.co.uk.
The email account will be checked intermittently over the final weekend of the submissions period, so it is recommended that writers send queries before the weekend if possible. Please note that BBC Writersroom is not directly involved in the Writers' Academy, so Writersroom will not be able to answer questions related to the scheme or the submissions process – neither on email, phone, or social media. Please send all questions to the Writers' Academy email above.
Course Tutor
John Yorke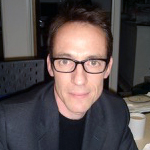 John Yorke is a drama producer, consultant and lecturer on all forms of storytelling. A former MD of Company Pictures where he Executive Produced Wolf Hall, he's worked as both Head of Channel Four Drama and Controller of BBC Drama Production. As a commissioning Editor/Executive Producer, he championed British hits such as Life On Mars, The Street, Father Brown, Shameless and Bodies and in 2005 he created the BBC Writers' Academy. The author of Into The Woods – the best-selling book on how and why we tell stories, John is Visiting Professor of English Language and Literature at the University of Newcastle-upon-Tyne. 
Guest Lecturers
Previous years have featured Jimmy McGovern, Andrew Davies, Russell T Davies, Jed Mercurio, Peter Bowker, Sarah Phelps, Dearbhla Walsh, Tony Jordan, Ashley Pharoah, Richard Curtis, Emma Freud, Laurie Nunn, Matt Charman, and many more.