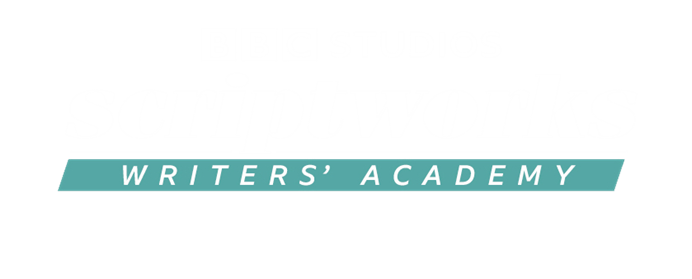 The Course
Do you want a career in TV drama?
BBC Studios Writers' Academy is a unique opportunity for writers to learn from some of the biggest names in the industry and to work with some of the UK's leading television drama production companies.
Since its creation in 2005, the BBC Writers' Academy has trained 70 screenwriters. Writers' Academy graduates have gone on to create and write for some of the best-loved series in the US and the UK.
Previous graduates of the Writers' Academy have written for or created hundreds of hours of TV, with credits on series including Around The World in 80 Days, The Man in the High Castle, Killing Eve, How To Get Away With Murder, Our Girl, Pure, Father Brown, Dr Who, New Tricks, Shameless, Doctor Who, Grantchester, Sanditon, Vera, Malory Towers and Call the Midwife, as well as all the major continuing dramas.
The aim of the Academy is to give writers the screenwriting tools and creative confidence to kickstart their TV careers and create stunning series of their own.
The 2022 course introduced some exciting changes.
In previous years, the participants have developed their skills on the BBC's flagship Continuing Drama series (CDS) including EastEnders, Casualty, Holby City, River City and Doctors. However, from 2022 the course will have a new focus on creating original series, as well as giving writers the opportunity to get their first broadcast TV credits.
Following the Initial Training period, writers are now coached through the process of creating their own TV pilot episode and series bible. Their work is then presented to the Participating Companies, who may choose to take the series into further development, funded by the Writers' Academy.

Course Structure
The application window for 2022 closed on Sunday 3 April.
Selected writers must be available full-time from September 2022 – December 2022 for the teaching period in London. They must then be available part-time from January 2023 – June 2023 (and for those who get EastEnders commissions, December 2023) working from home with occasional script meetings in London. 
As in previous years, flexible arrangements can be discussed for participants who are unable to relocate or commute to London. During workshops, interviews and upon final selection to the scheme, we will speak with writers about accommodating any specific needs, be they disabilities, learning difficulties, childcare commitments, shielding, or any other concerns on a case-by-case basis.
All selected writers will then be under option for a period of up to 18 months after the end of the Initial Training Period, allowing the Participating Companies to have first look at all original scripted ideas. These ideas may be in the form of treatments, scripts and/or other forms created by the Writer.
To find out more about the submissions process and the Writers' Academy experience, read a blog by 2021 participants Mahad Ali & Charlotte Cromie here: https://www.bbc.co.uk/blogs/writersroom/entries/35adcb11-ccb5-4e6f-af9b-487f09622305
September - December 2022
Lectures and practical training in story, structure and all aspects of writing for continuing and original drama series. 

Individual tutorials with John Yorke on regular writing assignments, as well as developing their original TV pilot and series bible. These can take place in-person or onlin

e subject to the group's preference.

Guest lectures from some of the most influential and experienced screenwriters in UK television.  

A basic grounding in television production, including directing, scheduling, casting, and understanding TV as a commercial medium.

A fast-track opportunity for those who wish to trial for an EastEnders episode commission.
January – December 2023
Working part-time on an original drama pilot script and series bible. These will be read by the Participating Companies with the potential for this series to be taken into further development.
Selected participants will write an EastEnders episode during this period.
Location
The first three months of the Course will be held in London. An accommodation allowance and travel expenses will be paid to writers based outside of London. The rest of the course will entail writing from home with script meetings in-person or online where necessary. Due to the Covid-19 Pandemic, meeting times, locations and delivery methods are subject to change.
Eligibility
Since 2020 the Writers' Academy has been open to submissions from all writers, including those that have neither a professional commission, nor an agent.

If you have a film, television, theatre, or radio drama script, and you're passionate about writing for television, please apply!

Adaptations of third party materials, novels, short stories, poems, and short films (under 30 minutes duration) are ineligible for our original script submissions criteria.
How to Apply
The application window for 2022 closed on Sunday 3 April.
Course Tutor
John Yorke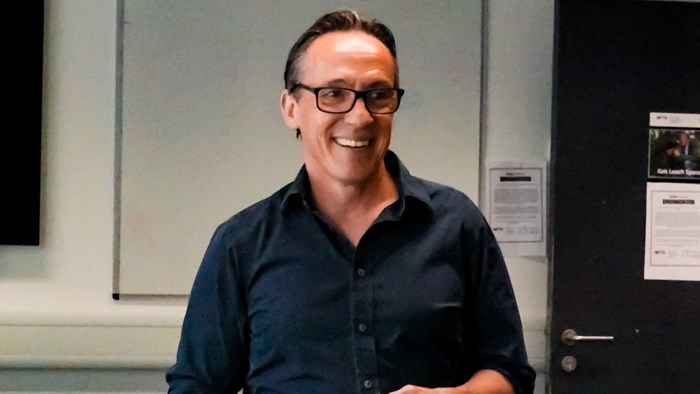 John Yorke is a drama producer, consultant and lecturer on all forms of storytelling. A former MD of Company Pictures where he Executive Produced Wolf Hall, he's worked as both Head of Channel Four Drama and Controller of BBC Drama Production. As a commissioning Editor/Executive Producer, he championed British hits such as Life On Mars, The Street, Father Brown, Shameless, and Bodies, and in 2005 he created the BBC Writers' Academy. The author of Into The Woods – the best-selling book on how and why we tell stories, John is Visiting Professor of English Language and Literature at the University of Newcastle-upon-Tyne.
Guest Lecturers
Previous years have featured Jimmy McGovern, Laurie Nunn, Andrew Davies, Russell T Davies, Dearbhla Walsh, Jed Mercurio, Peter Bowker, Sarah Phelps, Tony Jordan, Ashley Pharoah, Rachel Flowerday, Richard Curtis, Emma Freud, Matt Charman, Aysha Rafaele and many more.