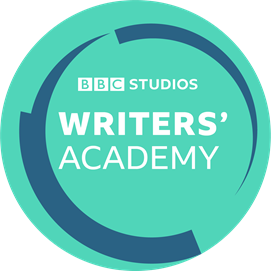 BBC Studios Writers' Academy 
Frequently Asked Questions
---
Do you accept adaptations?
Adaptations will not be accepted.  Submissions must be the writer's original work, and may not be based wholly or in part, on the work of any other person, whether known, published, produced or not.
I live outside of the UK, am I eligible to apply?
Applicants must be resident in the UK, Channel Islands, Isle of Man or Republic of Ireland. Submissions from outside of these areas will not be considered or read.
Can writing partnerships apply?
As well as individual writers, writing partnerships of two (maximum) may enter.  Scripts submitted must be written by the partnership.
I don't have an agent, am I eligible to apply?
It isn't necessary to have an agent.
I don't have any professional commissions as a writer, am I eligible to apply?
In 2020, for the first time, the Writers' Academy will be open to submissions from all writers, including those that don't yet have professional writing commissions.
Are short film scripts eligible for submission?
Short film scripts are not eligible. Original scripts should be full-length and a minimum of 30 minutes in duration and 30 pages in length.
Does my original drama script have to be a television script?
No. The original drama script can be any of the following: film, theatre, radio drama or television. Novels, short stories, short films (minimum 30 minutes duration) and poems are ineligible
I live outside of London, what happens if I get a place on the BBC Studios Writers' Academy?
An accommodation allowance and travel expenses will be paid to successful applicants who live outside of London, for the London-based stage of the course.
Will I get feedback, if my submission is unsuccessful?
Unfortunately we are unable to provide feedback on unsuccessful submissions.