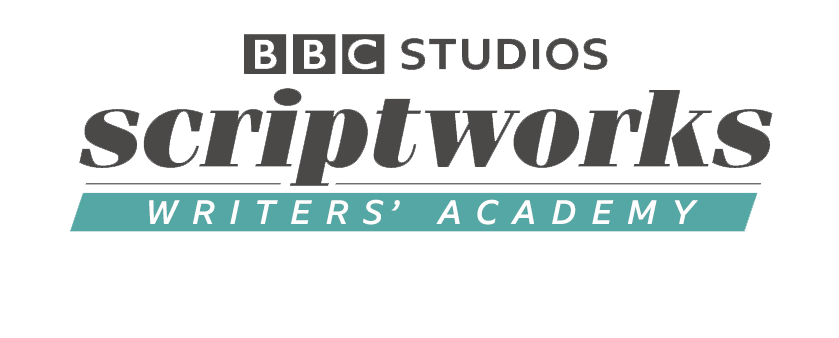 BBC Studios ScriptWorks
Privacy Notice
---
Your trust is very important to us. BBC Studios ScriptWorks ('BBC Studios') is committed to protecting the privacy and security of your personal information. 
It is important that you read this notice so that you are aware of how and why we are using such information. This privacy notice describes how we collect and use personal information about you during and after your relationship with us, in accordance with data protection law. 
Additional information can be found in the BBC Studios Privacy Policy. Where there is inconsistency between those documents and this notice, this notice shall prevail. 
What will we collect and how will we use it?
BBC Studios will collect and process the personal information that you have provided to us about yourself when submitting your scripts and other documents to BBC Studios using our e-submissions tool. As well as your submitted materials, this personal information is your full name, age, phone number, email address, country and area of residence. We will also collect your agent's name, phone number, and email address if you choose to provide such information and we will ask you about your relationship to BBC Studios and the wider BBC group and whether you are currently employed by us.   
The personal information you provide will be processed for the purpose of assessing your application and contacting you in regards to your submission. 
BBC Studios are committed to reflecting and representing the diversity of the UK. For some opportunities run by BBC Studios ScriptWorks, we will be looking to work with and develop writers from historically underrepresented groups. To do this, we may ask you to confirm in the Eligibility Questions that you meet the criteria that applies to that opportunity. By confirming your eligibility for the opportunity, you may reveal more sensitive personal data about yourself including some data referred to as 'special category data' This may be information relating to your age, ethnicity, health, sexual orientation, gender and whether you have a disability.  You may also reveal other data such as your economic background.
If the scheme you are applying for has eligibility criteria (for example, a scheme aimed at writers from an ethnic minority or writers under the age of 25) you will be required to provide relevant information and we will use it to check you meet the eligibility criteria. If the scheme you are applying for is open to all writers, any diversity data you provide will be held in a way that isn't linked to you or your submission and will be used by BBC Studios only to understand and report on the demographics of writers it works with as part of the BBC Studios ScriptWorks.
The processing described in this Privacy Notice applies to the specific BBC Studios ScriptWorks opportunity that you are applying for. Whilst you may not meet the eligibility criteria to proceed with a particular opportunity or if you decide not to confirm whether you meet the eligibility criteria for a specific opportunity, you can apply and participate in other opportunities at BBC Studios.
Who is the 'data controller'
BBC Studios is the "data controller" of this information. This means that BBC Studios decides what your personal information is used for, and the ways in which it is processed. 
What is our lawful basis for processing your personal information?
The lawful basis for processing your personal information is BBC Studios's legitimate interest in developing new and emerging talent, producing creative output, ensuring our content is balanced and that it accurately represents the diversity of our audience. We have carefully considered the impact on you, and we will not use your personal information where the impact overrides our interests.
Where BBC Studios process your special category data our lawful basis for this is for reasons of substantial public interest, specifically promoting equality of opportunity and treatment and to ensure that we nurture and promote talent from a diverse range of backgrounds and in turn create content that is relevant to and reflects the diversity of our audiences.
Retaining your personal information
BBC Studios will retain your personal information for a period of up to 7 years after which it will be deleted in accordance with BBC policies.
Sharing your personal information
We will share your submitted materials (not including your name or contact details) with the experienced script readers we engage to assist with the submissions process.
If you are shortlisted, then we will share your contact details and submitted materials with the participating independent production companies.
If you are selected for a scheme, then we will share your name and contact details with BBC Studios' specialist advisory teams and support services e.g. HR teams.
We will not share your personal data with any other third parties unless required by the law.
Your rights and more information
If you have any questions about how BBC Studios handles your personal information, or if you wish to contact BBC Studios to exercise your rights in relation to your personal information, please visit the BBC Studios Privacy Policy. You will also be able to find out more about how BBC Studios processes your information and how you can contact BBC Studios' Data Protection Officer at: dataprotection@bbc.com.
If you raise a complaint with BBC Studios about the way it has handled your personal information and you are dissatisfied with BBC Studios' response, you are entitled to lodge a complaint with a supervisory authority. In the UK, the supervisory authority is the Information Commissioner's Office (ICO), which can be contacted at:  https://ico.org.uk/concerns/.