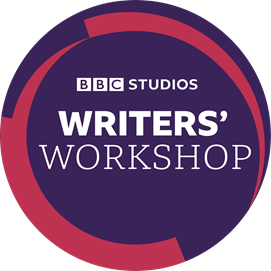 How To Apply
---
Eligibility 
Applicants must have written a minimum of 2 hours of scripted TV over the course of their careers so far.
You must be aged 18 years or over on 1 July 2020.
You must be a resident of the UK, Channel Islands, Isle of Man, or Republic of Ireland.
You must not be employed by, be in a financial relationship with or be, a live-in partner or immediate relative (i.e. mother, father, son, daughter, brother, sister) of somebody employed by the BBC, by one of the participating independent production companies, or any person connected with the BBC Studios Writers' Workshop.
Application Process
The opening date for submissions is Monday September 7th. Closing date is 12 noon on Friday September 25th.
To make their submissions, writers must submit (PDF only) via the BBC Writersroom E-Submissions System from Monday September 7th.
Writers will need to submit a drama script, a pitch for a new drama series, and a CV.
Drama script 
• This should be full-length, 30 minutes or longer (minimum 30 pages).
• It can be an original pilot script (this must be separate from the pitch) or an episode of an existing drama series you've written for. You may submit the script of an episode for which you have a professional TV writing credit, or any other script of your choosing. The script must be a minimum of 30 pages in length.
• Please only submit one original drama script – for a returning series, only submit the pilot episode. • Genres other than drama and comedy-drama are not accepted.
Drama series pitch
• The pitch must be an original idea for a new drama or comedy-drama series.
• There is no required format for this submission, though it should be between 1-2 pages in length.
• Information about BBC Studios' current target areas for scripted drama can be found below. Writers are strongly encouraged to consider these areas of commercial interest when creating their pitch, though pitches that fall outside these targets will still be considered.
• If you are selected for the Writers' Workshop, the series you develop with us may end up being entirely different from this pitch – the pitch is partly an exercise to gauge your ability to come up with a compelling series concept.
The CV 
• The CV should highlight any produced writing credits and agent details, if applicable.
BBC Studios Target Areas
Grounded Younger-Skewing e.g. Sex Education / Normal People
These are preferably set in present day and cover topics relevant to young people, like mental health and relationships.
Contemporary Thrillers e.g. Bodyguard / The Night Manager
We're looking for stories with high jeopardy situations and crime beats in glamorous locations.
World-Building, Concept-Led e.g. His Dark Materials / The Power
These stories need to feel vast and all-consuming with hooky subject matter. They would tend to lean towards sci-fi/fantasy.
New Routes into Dark Crime e.g. The Missing / Luther
We're very much looking for the next generation of distinctive detectives, or non-traditional detectives like private investigators or journalists trying to solve a crime. They should be returnable.
Domestic Noir e.g. Doctor Foster / The Affair
Here we're interested in relationship drama with a thriller narrative and adult tone.
Innovative Precincts e.g. Orange is the New Black / Glow
A type of setting or location which hasn't been explored before. The story can be conventional, but the environment is unique and stands out from the crowd.
If you have any further questions, please contact script.works@bbc.co.uk
Please note that BBC Writersroom is not directly involved in the Writers' Workshop, so Writersroom will not be able to answer questions related to the programme or the submissions process. Please send all questions to the email above.