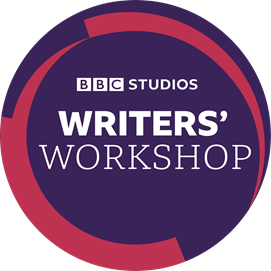 How It Works
We're looking for the next generation of bold, boundary-breaking storytellers.
The BBC Studios Writers' Workshop will help writers make the transition from working writer to successful series creator – building a supportive environment for new voices to flourish.
The Writers' Workshop is aimed at writers who have already written at least 2 hours of scripted TV but have not yet had an original series commissioned by a broadcaster.
At the end of the selection process, 10 writers will be chosen, on the strength of their calling card script and a pitch for an original series, designed with BBC Studios or one of its independent production partners in mind.
Selected writers will undergo a six month-long process of workshopping their original idea and writing the pilot script, working hand-in-hand with John Yorke, and with input from key development executives across BBC Studios' network of production companies. Writers will also create a mini bible for the rest of the series as a whole (of around 5 pages in length, pitching the series and roughly outlining the following episodes).
Writers will be paid in the structure of a normal script commission, receiving £14,000 in all over the six-month period:
On being accepted to the programme: £7,000
On receipt of first draft: £2,500
On receipt of final draft: £2,500
On receipt of series mini-bible: £2,000
For the following year (starting from the date of receipt of the finished pilot script) all selected writers will be under a first-look agreement with BBC Studios and its independent partner companies. This is a non-exclusive agreement – it simply means that all new scripted ideas must be shown first to BBC Studios before being sent to any third party. If BBC Studios and its independent production partners pass on an idea (after a period of up to 30 days consideration), writers are free to pitch the idea to any other production companies.
A full list of BBC Studios' independent production partners can be found here: www.bbcstudios.com/our-work/content-partnerships/
Course Structure
January 2021 – March 2021
For the first three months of the programme, the focus will be on workshopping your original series idea and writing a first draft of your pilot script. This work will be done remotely, with feedback provided via email and Zoom calls. In addition, writers will attend a series of workshops and lectures (via Zoom) from leading industry figures, ranging from writers, to producers, to commissioners.
April 2021 – June 2021
The second half of the programme will focus on refining your pilot script and writing an outline of the rest of the series. You will also receive masterclasses in pitching, and the opportunity to network with producers and Heads of Development.
Aside from writing time, the time commitment for (virtual) attendance will be between 1-4 hours per week.
When the final draft of the pilot script has been accepted, you will pitch your series to BBC Studios and its independent production partners, with a view to the series being taken into further development by one of those companies.
*Note: these dates can be flexible, depending on writers' availability – if need be, writers can start the writing process later than January and/or finish later than June.
Course Location
This programme has been designed to be fully remote – this means that any writer currently resident in the UK can apply without needing to relocate. All writing work will be done from home, with workshops and feedback delivered via Zoom.
However, if Covid-19 restrictions are relaxed and it becomes possible to conduct some parts of the programme in BBC Studios' London office, we will consider the option of running some in-person events, such as guest lectures, pitching sessions, and networking opportunities. In this case, all in-person sessions would be recorded for those who may still be shielding, or those who are based outside London and don't wish to travel.
If writers based outside London did wish to travel in, all travel expenses would be covered.