Opportunities 
---
New Writers
A Thousand Stories Script Competition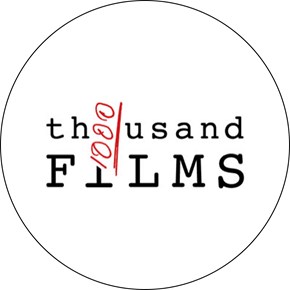 A Thousand Stories (an iteration of Thousand Films) was established in 2019 to find new voices in film and television and to provide a bridge between writers looking for a break and an industry hungry for new talent. In 2019, the Thousand Stories competition aimed to find new female writers. In 2020, the competition was focused on finding new writers from Black, Asian, and ethnic minority backgrounds.
The winning writer receives a prize package that includes a mix of mentoring, development plans and networking opportunities. Former Commissioning Editor/Executive Producer and expert on story, John Yorke, guides the winner through the process of creating a treatment for their original series idea, paid for by ScriptWorks, to pitch for further development. BBC Studios award-winning Executive Producer, Aysha Rafaele - whose credits include Killed By My Debt and The Left Behind - also mentors the winner, giving them invaluable insight and advice on working in TV. All 12 shortlisted writers have access to a network of writers, agents and TV executives through ScriptWorks events.
How to apply: To enter, applicants must submit a script for a pilot episode of a TV drama or comedy series of between 30-60 minutes. Submissions for the competition will open in early 2022. Keep an eye on this page for updates.
Further details on how to enter are available at www.thousand-stories.co.uk
BBC Studios Writers' Academy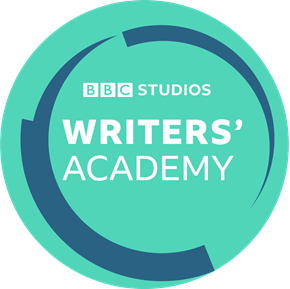 The Writers' Academy was created in 2005 to provide support and paid training for up-and-coming screenwriters. It gives new writers the chance to develop their skills on some of the BBC's flagship series, and the opportunity to develop an original series with some of the UK's best television drama production companies. 
The course consists of a 13-week teaching period in Elstree Studios, Borehamwood (for which writers will receive an attendance fee, and a relocation fee if they are based outside London) followed by a series of paid commissions to write broadcast episodes of EastEnders and Casualty. Writers will also complete a pitch for an episode of Doctors.
Throughout this period, writers will be commissioned to develop and write a treatment for an original drama series idea with one of our participating production companies – with a view to it being taken into development by that company. Writers will be mentored in the development of an idea for an original drama series by one of the following production companies: BBC Studios (Drama London, Drama Wales, Drama Birmingham, or Factual Drama), Clerkenwell Films, Cuba Pictures, Firebird Pictures, or House Productions.
Eligibility: Any writer can apply, whether or not they have an agent or a professional writing credit.
Submissions will open in early 2022. Keep an eye on this page for updates.
Emerging Writers
The Writers' Workshop

The Writers' Workshop gives writers with some experience the chance to develop their own original drama series with the help of acclaimed screenwriting expert and drama producer, John Yorke, and pitch that series to some of the British television industry's top executives.
At the end of this six-month writing and workshopping process, writers will have a finished pilot script, a series bible, and the chance to pitch their original series for development with either BBC Studios, or one of the BBC's affiliated independent production companies.
The Writers' Workshop will be a virtual course, removing barriers of location for those keen to enter.
Eligibility: To be eligible for the Workshop, applicants will need to demonstrate proof of at least 2 hours of scripted TV credits over the course of their careers so far.
How to apply: Writers must submit a television script, which must be drama or comedy-drama. Submissions for 2022 will open in October 2021. Exact dates to follow.