Upstart Crow
An uproarious sitcom from the quill of BAFTA-winner Ben Elton
Returning for second series in 2017, David Mitchell returns as the Bard in this comedy written by Ben Elton. Packed with sparkling wordplay, Upstart Crow pays fitting comic tribute to the greatest writer in the history of the English language.
"I think this is Ben's finest work – and that's saying something. Ben is not interested in writing obscure comedy only for dedicated fans. He wants to write comedy the whole family can enjoy."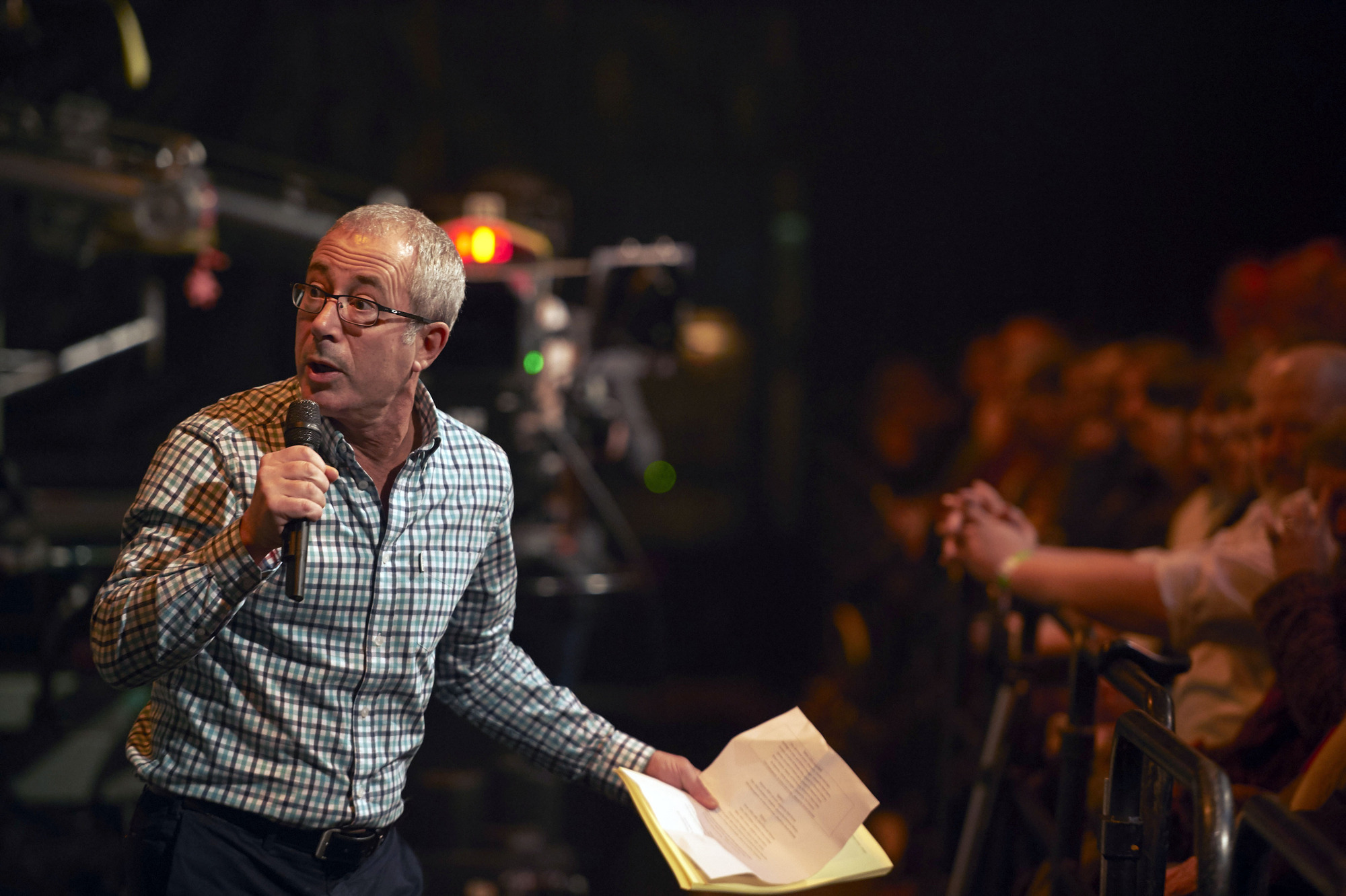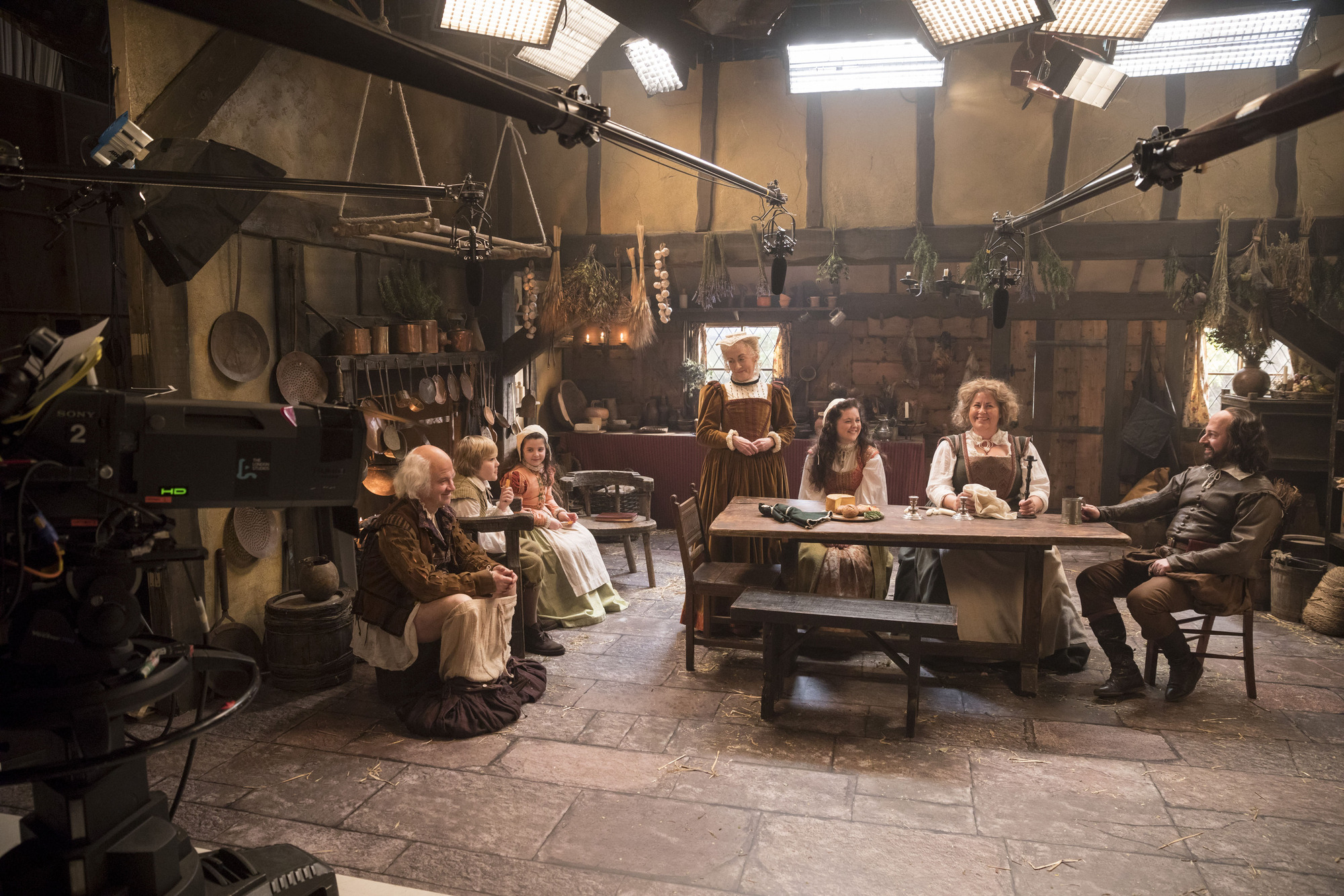 "Upstart Crow, which may well be Elton's finest work since his other celebrated historical sitcom, Blackadder, has also chimed with audiences because at its centre lies a classic sitcom figure: an aspiring man whose attempts to make it big are forever thwarted by circumstances beyond his control."
Puns, plays and posh Tudors abound in Ben Elton's (Blackadder, The Young Ones) critically acclaimed comedy about William Shakespeare.
With a family in Stratford and his theatre company in London, the Bard (David Mitchell) is burning the candle at both ends. His teenage daughter Susannah is as stroppy as ever, best mate Kit Marlowe is stealing his best lines, and neighbour Kate is desperate to be an actress – despite the fact it's still illegal for women to do anything in the slightest bit interesting.
Shakespeare runs his quill-ink dry with stories of jealous African generals, teenage daughters in desperate need of taming, and a musical play that may (or may not) go by the title of 'Fourth Night'; and of course along the way there's a great deal of wit, ale, pies and women dressing as men…
The rest of the cast includes Harry Enfield (Harry & Paul) as Will's dad, John Shakespeare; Paula Wilcox (Mount Pleasant) as Will's mum, Mary Arden; Liza Tarbuck (Linda Green) as Will's wife Anne Hathaway; Helen Monks (Raised By Wolves) as their daughter Susanna; Gemma Whelan (Game Of Thrones) as Kate; Rob Rouse (Grownups) as Bottom; Mark Heap (Friday Night Dinner) as Will's nemesis Robert Greene; Jocelyn Jee Esien (Little Miss Jocelyn) as Lucy; Dominic Coleman (Peaky Blinders) as Condell; Steve Speirs (Big School) as Burbage; Tim Downie (Toast) as Kit Marlowe and Spencer Jones (Big Babies) as Kempe.
The first series of Upstart Crow aired in 2016 marking William Shakespeare's 400th anniversary. It proved a huge hit, with an average of two million viewers tuning in to the six-part comedy series and critics praising David Mitchell's star turn. The second series returned to BBC Two in September 2017.
Upstart Crow was commissioned by Shane Allen, Controller, Comedy Commissioning. It was directed by Richard Boden, produced by Gareth Edwards and the executive producer is Chris Sussman. It is a BBC Studios Comedy production.