Two Doors Down
The best, and worst, of family life in a Glasgow suburb
Neighbourhood life has its ups and downs for the Bairds in this hilarious, BAFTA-nominated BBC Two sitcom set in a suburb of Glasgow.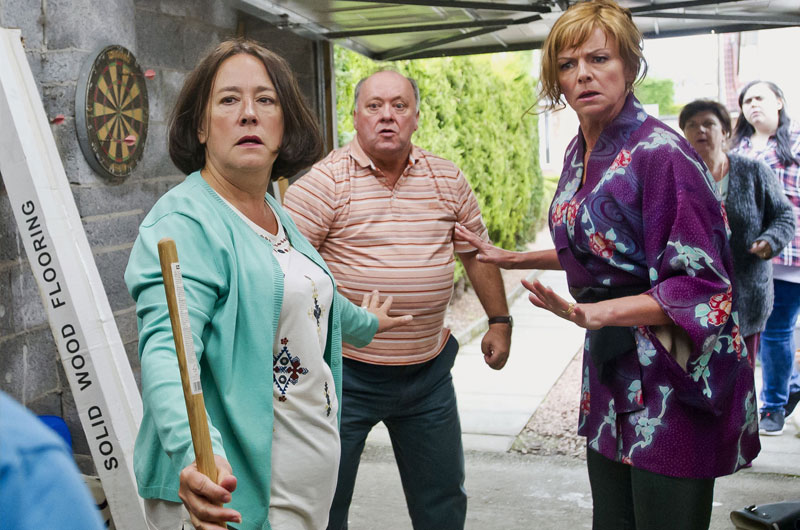 "This deftly drawn world has gone from strength to strength thanks to the rich comic dialogue and colourful characters who the audience has taken to its heart."
Shane Allen, Controller BBC Comedy Commissioning
"Beautifully observed, genuinely funny comedy"
Daily Mail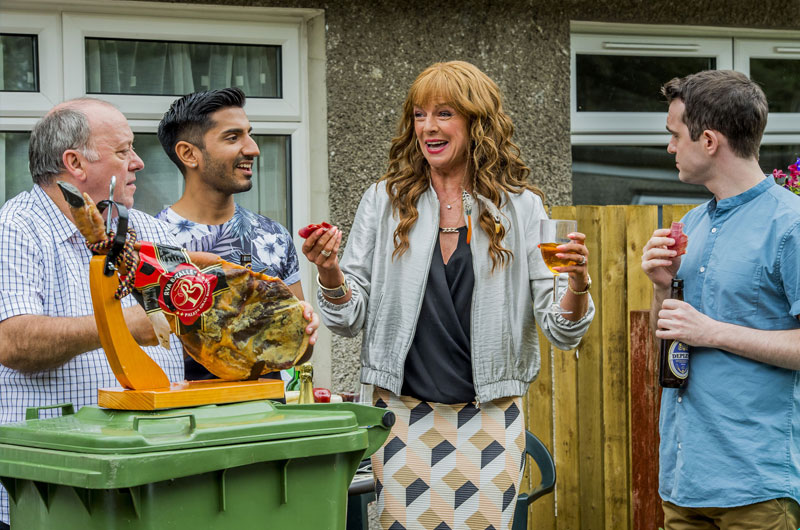 The detail
---
Created and written by Simon Carlyle and Gregor Sharp, Two Doors Down follows a group of neighbours living not so happily together on Latimer Crescent. Finding their neighbours insufferable, Eric and Beth Baird try to minimise contact as much as possible – but that's easier said than done, given the Whytes live just two doors away.
Two Doors Down stars an amazing cast of established and emerging talent, including Arabella Weir, Alex Norton, Doon Mackichan, Jonathan Watson, Elaine C Smith, Sharon Rooney, Jamie Quinn and Harki Bhambra.
Produced by BBC Studios the series began life as a critically acclaimed one-off Hogmanay Special in 2013. Following two highly successful series shown in 2016 (the first of which received a Scottish BAFTA nomination for Best Comedy), and its third series was scheduled in a primetime slot on BBC Two.
Filmed on location in and around Glasgow and in BBC Scotland's Dumbarton Studios, Two Doors Down is made by a largely Scottish crew and production team.