Thirteen
BBC Three's first online drama is a gripping kidnap thriller
The breakout BBC Three hit, which launched the channel's new incarnation as an online platform, follows the gripping story of Ivy Moxam's escape from thirteen years of captivity, and her efforts to track down her kidnapper.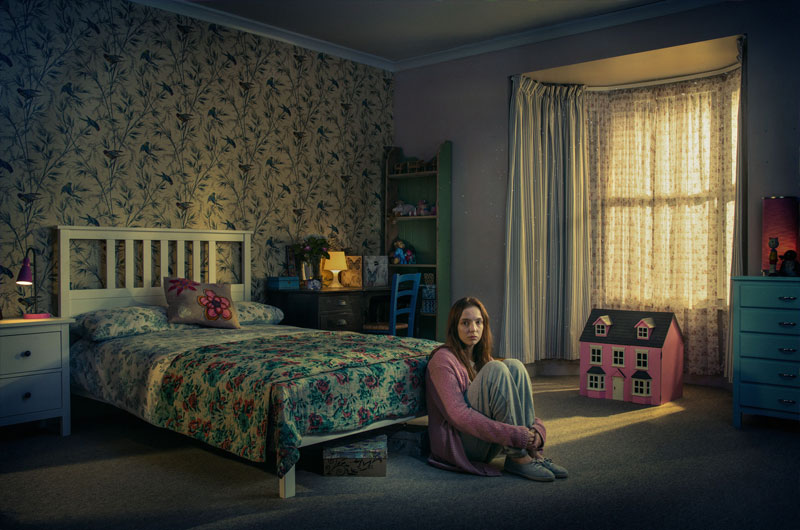 "Playing Ivy, I had to imagine the unimaginable – it pushed me to my limits as an actress"
Jodie Comer
The detail
---
Thirteen is the first authored series from remarkable new writer Marnie Dickens. Her captivating scripts proved a magnet for other fresh talent, including actors Jodie Comer and Aneurin Barnard.
Starting the moment a 26-year-old woman called Ivy reappears in the community from which she was snatched as a child, the show takes viewers on a nail-biting journey through her attempts to pick up the threads of her old life, while concealing devastating secrets about her thirteen years in captivity.
The series, consisting of five 60-minute episodes, marked a bold new direction for BBC Three. Thirteen went on to become the second most-requested show of 2016 on the BBC iPlayer, just behind David Attenborough's Planet Earth II.
Making innovative use of its online platform, Thirteen offered viewers an interactive digital experience under the hashtag #findthegirl. Giving fans a deeper engagement with the themes of the show, #findthegirl was nominated for a Broadcast Digital award.
BBC Studios is committed to bringing the most distinctive new talent to our screens and has an impressive record of giving opportunities to writers, directors and actors who have gone on to become leading lights of the industry.