The One Show
Bringing the nation together weekdays at 7pm
BBC One's flagship topical magazine show is now in its eleventh year. Bringing the nation together on weekdays at 7pm to inform, educate and entertain, it combines high quality specialist factual films with entertaining high profile guests from the world of film, TV and theatre.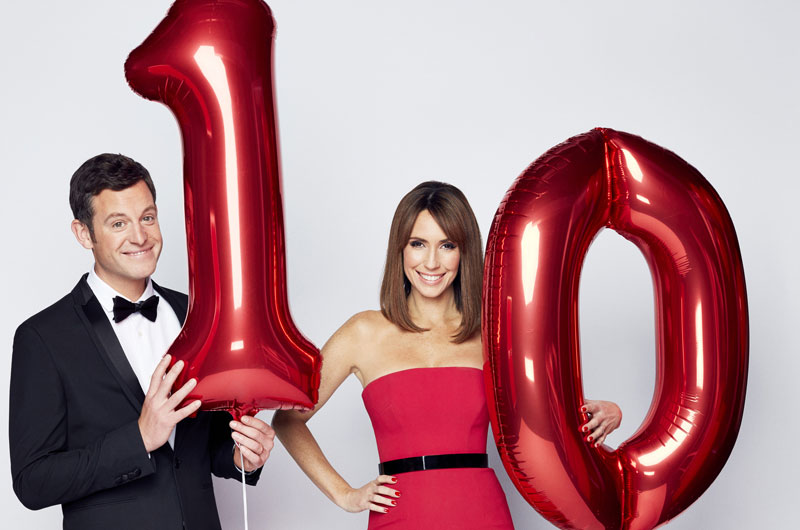 "As soon as you've got a Hollywood guest talking about things that people at home care about, that's when the show really works. It's perfect."
Matt Baker
The detail
---
The One Show has been with viewers across the UK during a decade of rapid change and significant events, sharing their experiences, telling their stories and joining with them in big national moments.
From floods, riots and referenda to royal weddings and births, the London Olympics, Glasgow's Commonwealth Games and Wales' run to the European Championship semi -finals, the One Show has been there. The One Show has helped the country mourn figures like Sir Terry Wogan, Sir Bruce Forsyth and Victoria Wood and witness the birth of new talents like Ed Sheeran, Benedict Cumberbatch and Katy Perry.
Produced by BBC Studios Topical & Live team and broadcast live from Broadcasting House, The One Show is regularly presented by Alex Jones and Matt Baker, with guest presenters on Fridays. Their studio-based chats with special guests are interspersed with high quality specialist factual films.
On any given night viewers might learn why the tallest tower on the south coast doesn't sway in the wind, experience a young boy hearing for the first time or discover killer whales off the Scottish coast, sharing the experience with special guests like Idris Elba and Taylor Swift.
In 2016 The One Show celebrated its 10th anniversary by revisiting a story each night of the week, selected from some of the 9000 films broadcast over 2000 episodes. Up to 5 million viewers watch each programme every week.