The Big Painting Challenge
Popular arts competition puts amateur painters through artistic bootcamp
Popular painting competition hosted by Mariella Frostrup and Rev Richard Coles sees 10 amateur artists put through their paces. Each with bags of potential all are keen to learn from their mentors and make it past the formidable judges to be crowned winner.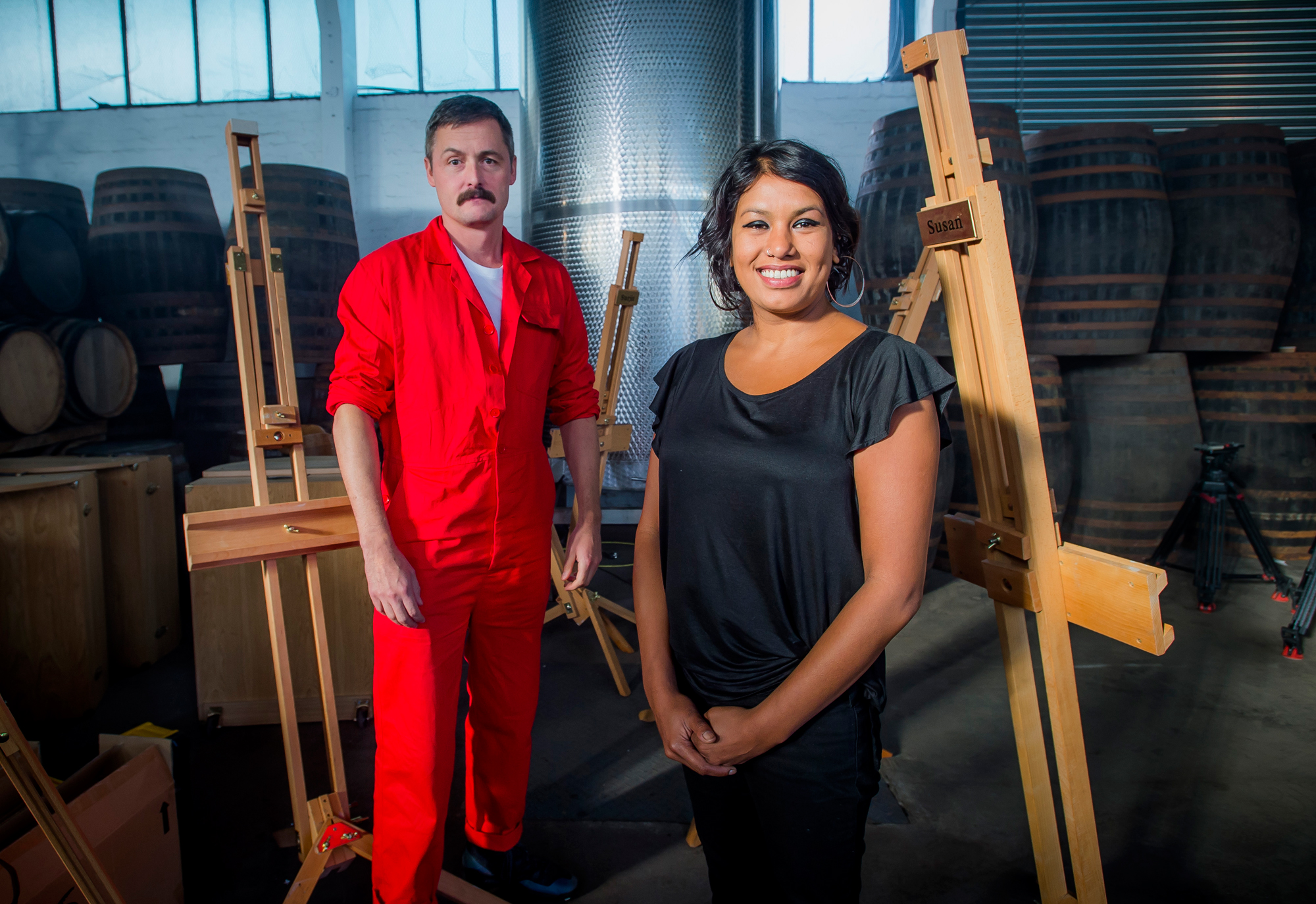 ""The result was a refreshingly animated format that cleverly used age-old training techniques to put a new spin on that most clichéd of talent show tropes, the competitors' journey."
Gerard O'Donovan, The Telegraph
"Another year, another Big Painting Challenge, and Mariella and I meet another batch of aspiring artists. Will they grow tall in the nurturing care of their mentors? Or wilt under the penetrating gaze of our judges? And what do you do when a midge flies up your kilt?"
Reverend Richard Coles, presenter
The detail
---
Ten amateur artists, with a passion for painting, are given intensive tuition by our returning mentors, visual artist and curator Diana Ali and artist and designer Pascal Anson. From the Cotswolds to Glasgow, each of the six episodes comes from a new location and follows a different genre to teach and test our budding Picassos in equal measure.
Once the instruction is complete the artists are tasked to create a painting that is shown to members of the public who are able to give their favourite the all-important pass through to the next episode. The rest have to face our formidable judges, portrait artist Daphne Todd OBE and Lachlan Goudie, a member of the Royal Institute of Oil Painters, who make the ultimate pronouncement on which of them is sent home.
At the end of this six-week artistic boot camp the judges choose the artist to crown winner of The Big Painting Challenge.
The Big Painting Challenge is produced by BBC Studios The Documentary Unit for BBC One and returned for a third series in 2018.