River City
Multi-award winning portrait of the lives of ordinary Glaswegians
This long-running drama series set in the fictional, close-knit community of Shieldinch in Glasgow, follows the work, lives and loves of a large cast of diverse characters. Its primetime slot on BBC One Scotland draws a devoted audience.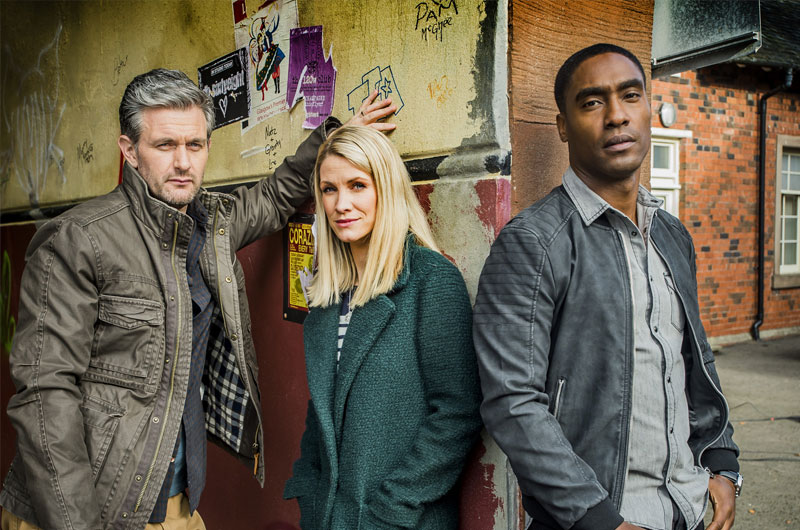 "River City gave me my first job writing in TV, so to get an award for this show is just so special and absolutely amazing. It's a show I'm immensely proud of."
Louise Ironside, Writer
The detail
---
Since its launch in 2002 River City has become a cornerstone of Scotland's television landscape. Shieldinch is a vibrant, fictional district on the river Clyde where working class meets upper crust. This is contemporary Scotland, true to Glasgow's industrial roots while reflecting the city's cultural diversity.
Compelling drama and gut-wrenching emotion are leavened by Glasgow's trademark humour. Each 60-minute episode tells a multi-stranded story, featuring a broad range of characters from multiple generations to reflect the diversity of its audience.
River City is about telling bold stories with courage, compassion and integrity. In 2016 it won a Writers' Guild award for 'Best Long Running TV Series', a MIND Media Award for its depiction of teenage self-harm, and a BAFTA Scotland nomination for its portrayal of infant death. A recent historic abuse storyline also drew praise from survivors for its authenticity and impact.
River City is filmed on a purpose-built set at BBC Dunbarton Studios, which has played host to numerous film and TV productions including Personal Affairs, Hope Springs, How Not To Live Your Life, Garrow's Law, Eagle of the Ninth and The Deep.
BBC Studios take risks in nurturing bold new voices by collaborating with acclaimed playwrights and seeking out the best emerging Scottish directors, giving them their TV debuts. This commitment to new talent, and River City's blend of grit, wit and warmth, touches the hearts and tickles the funny bone of millions.