Remembrance Sunday: The Cenotaph
BBC One's live coverage of the commemorations
Once a year on Remembrance Sunday, the nation comes together to honour all those who have died in conflict. BBC One's live coverage of the event continues a long tradition of broadcasting which celebrates, enriches and makes accessible Britain's cultural calendar for an audience of millions.
"We're bringing the commemorations to everybody – with all our services, local, national and global, joining in. It's really important we continue to remember all those who've served our country and the BBC plays a vital role in that."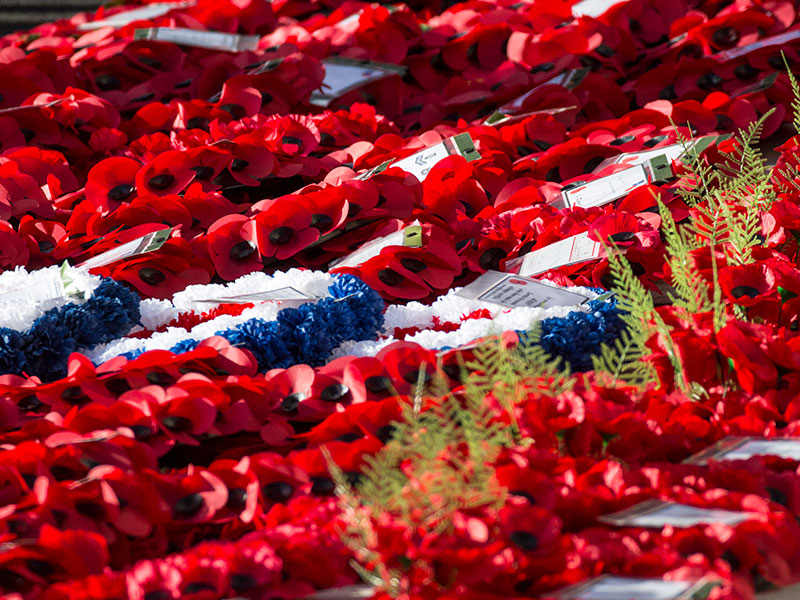 Working closely with Royal British Legion, the MOD, the DCMS and the Police, BBC Studios' world-leading Events team delivered live coverage from The Cenotaph in Whitehall in 2016, where Her Majesty The Queen led the nation's Remembrance Sunday commemorations.
The Prime Minister, leading politicians, representatives of many of the world's religions, military leaders, and dignitaries from around the Commonwealth joined thousands of veterans from countless conflicts for the Two Minute Silence at 11am.
Experts at complex live broadcast, and continually seeking new ways to exceed already high audience expectations, the Events team at BBC Studios augmented the official schedule of events, presented by David Dimbleby, with segments featuring Sophie Raworth interviewing veterans and their families.
Capturing first-hand accounts of life in conflict and hearing remarkable stories of courage, solidarity and tragedy, this deeply moving 2 hour 10 minute production for BBC One brought the nation together, remembering those men and women who have died serving their country.