Invictus Games
Live coverage of the Games which use the power of sport to inspire
BBC One's coverage of the Invictus Games, which use the power of sports to inspire recovery, support rehabilitation and demonstrate life beyond disability, took a deeper look at the stories of the servicemen and women competing.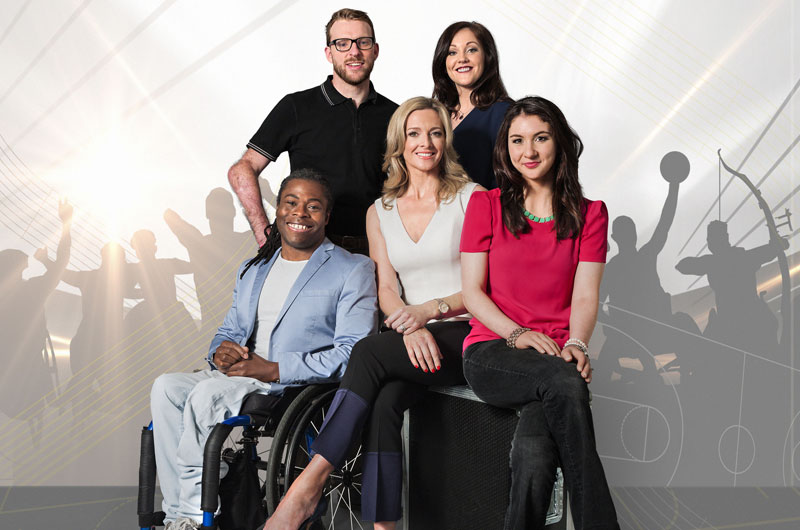 "These Games have shone a spotlight on the 'unconquerable' character of service men and women and their families and their 'Invictus' spirit"
Prince Harry
The detail
---
BBC Studios produces BBC One's coverage of the Invictus Games, which were launched in 2014 by HRH Prince Harry with the aim of using the power of sport to help the recovery and support the rehabilitation of servicemen and women with both physical and mental injuries.
The BBC supported the Invictus Games from their inception and produced coverage of the 2014 Games which included a documentary about four of the competitors, highlights of the sporting action, and a closing concert headlined by the Foo Fighters. Following the success of the 2014 event, BBC One set aside a week of prime-time slots for the 2016 Orlando Games, featuring over 500 competitors from 14 countries.
Gabby Logan joined the presenting line up for 2016, which included JJ Chalmers, a former Royal Marine commando whose inspirational story of recovery from devastating injuries received in Afghanistan was told in the 2014 Invictus documentary.
In Orlando, the BBC Studios production team worked closely with host broadcaster ESPN, HRH Prince Harry and the UK Armed Forces Team to create a week of daily, live highlights programmes produced on site and enjoyed by an average 3 million BBC One viewers.
The Invictus Games return, as does BBC coverage, in Toronto October 2018.