Father Brown
The tales of a crime-solving Roman Catholic priest
Adapted from the much-loved books written by G.K. Chesterton, Father Brown is now in its sixth series and continues to attract huge daytime audiences to BBC One with tales of a crime-solving Roman Catholic priest.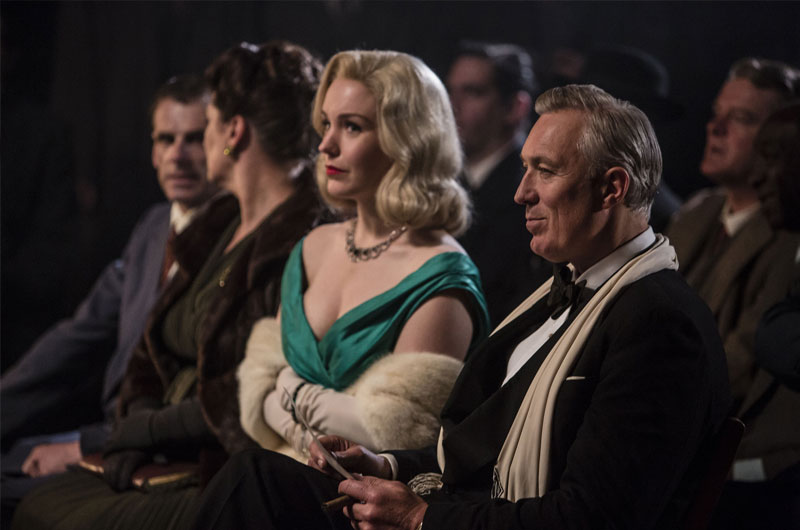 "Comic actor Mark Williams as the wise and wily Father Brown is one of the best things currently on television."
Daily Mail
The detail
---
Set in the fictional Cotswold village of Kembleford during the 1950s, Father Brown features an eponymous hero whose inimitable talent for solving crime frustrates the local inspector, despite the priest being more concerned with saving souls than bringing the guilty to justice.
To date, BBC Studios have produced 70 episodes of Father Brown for BBC One's daytime audiences. Produced in Birmingham and filmed on location around the Cotswolds, the show stars Mark Williams as Father Brown (The Fast Show, Harry Potter, Doctor Who), Sorcha Cusack as parish secretary Mrs McCarthy (Snatch, Casualty) and Emer Kenny (Pramface, Eric and Ernie), as The Honourable Penelope "Bunty" Windermere.
Father Brown has won Best Fictional Television Programme at the Royal Television Society Midlands Centre Awards for four consecutive years (2013-2016), and consistently tops the ratings in its daytime slot, with an average of 2.25 million viewers and a 29% audience share.
In December 2016, the first ever Father Brown Christmas special, The Star of Jacob, attracted over 2.2 million viewers with series 5 reaching an average of 2.4 million viewers.
Father Brown has sold to over 232 territories, two thirds of which have aired the programme in primetime slots, including USA, Scandinavia, Germany and Australia. In the US, Father Brown is the only UK drama which generates 90% reach in primetime via PBS syndication (over 100million homes). As of late 2016, Father Brown also became available to watch on Netflix USA as a complete boxset.