Big Blue Live
Closer than ever before to some of the world's most extraordinary marine animals
BBC One's ambitious three-part series brings viewers closer than ever before to some of the world's most extraordinary marine animals, including whales, sharks, sea otters and dolphins, as it broadcasts live from Monterey Bay, California.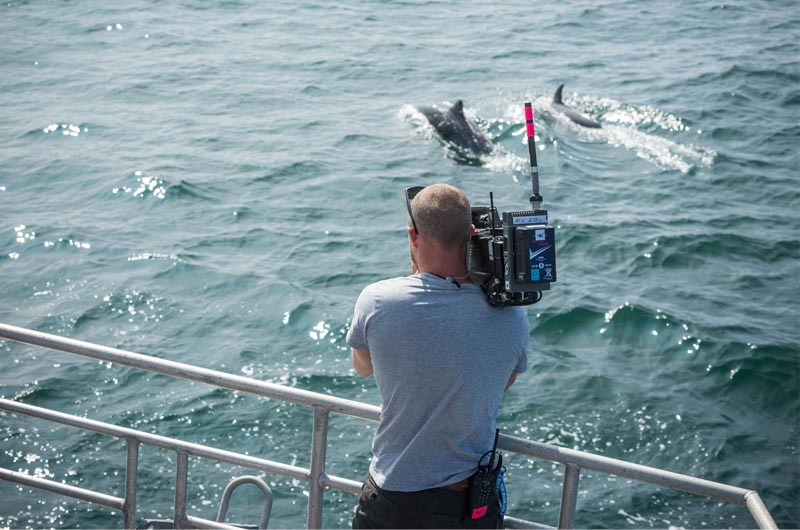 "It was not so much a whale moment as a WOW moment as these incredible scenes left television's all-action Steve Backshall overwhelmed"
Daily Express
"Viewers can experience and participate in the drama of the ultimate reality show as it unfolds in the natural world"
Beth Hoppe, PBS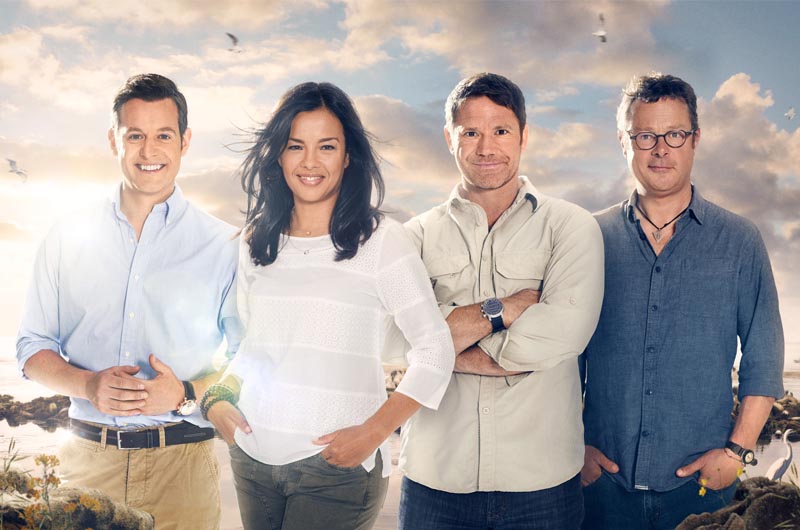 The detail
---
One of the most challenging projects ever undertaken by BBC Studios' Natural History Unit, Big Blue Live was one of the television highlights of summer of 2015. Presented by Matt Baker, Liz Bonnin and Steve Backshall, the show brought one of the greatest wildlife spectacles on the planet to over 10 million BBC One viewers.
Every year, Monterey Bay, California sees the greatest gathering of marine mammals anywhere on earth. Humpback whales, sea lions, dolphins, killer whales and the mighty blue whale all travel here across thousands of miles of ocean to feast on a summer abundance of food. It is one of the biggest conservation success stories on the planet, since many of these animals were once hunted to the brink of extinction. 2015 was one of the largest gatherings in living memory, and Big Blue Live allowed everyone to be a part of this celebration.
The success of the project was due to close collaboration between BBC Studios and co-producer PBS (Big Blue Live was also broadcast live twice a day across the USA), Monterey Bay Aquarium and NOAA (National Oceanic & Atmospheric Administration).
Big Blue Live was nominated for a Royal Television Society Award and a Wildscreen Innovation award, and won a BAFTA for Best Live Event.
The show pioneered an online and digital strategy which resulted in the series being one of 2017's most talked about factual shows for both PBS and BBC, achieving almost 2 billion online views.