Arctic Live
BBC Two's ambitious live broadcast heads to the edge of the Arctic
In one of BBC Two's most ambitious live broadcasts, Gordon Buchanan, Kate Humble and Simon Reeve head to the edge of the Arctic to get a close-up view of one of the world's most dramatic and rapidly changing habitats.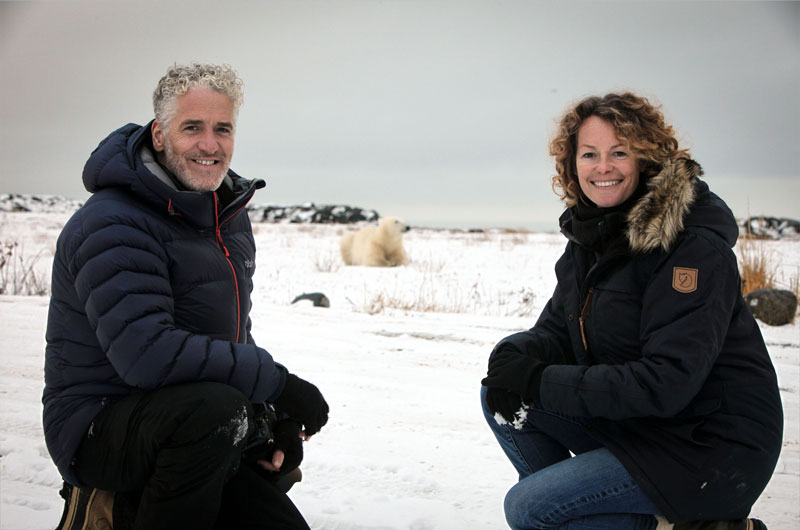 "The Arctic is one of those places that holds us in its thrall, romantic and daunting in equal measure"
Kate Humble
The detail
---
Arctic Live brings BBC Studios' live broadcast expertise to the dramatic landscapes of the polar region. It follows the remarkable story of the polar bears who gather on the shores waiting to for the sea ice to form so they can begin their winter hunt, the climate scientists struggling to understand the impact of a changing climate on the delicate ecosystem, and the people forced to adapt to extreme conditions to live there.
Presented by Kate Humble (Lambing Live, Springwatch), Simon Reeve and wildlife filmmaker Gordon Buchanan, the show sees the creative and tenacious crew establish a base in the tiny Canadian town of Churchill, otherwise known as the Polar Bear Capital of the World. After building a television gallery in a bowling alley, and setting up two roving buggies to broadcast live from the tundra over 20 miles away, the team sets out to find the people and creatures inhabiting the Arctic's most dramatic habitats.
As well as meeting with NASA scientists to discuss the impact of climate change on a mile-thick ice sheet covering 656 000 square miles, the team tracks the efforts of polar bears and other animals to deal with diminishing winter ice, and talks to the indigenous and non-indigenous people who manage to eke out a living in a harsh and unforgiving environment.
The three 60-minute live broadcasts produced by BBC Studios' Topical & Live team for BBC One were enjoyed by 2.9 million people.